in a nutshell.
Optics In is a digital marketing agency that works with start-ups, and small and medium-sized businesses to scale their SEO, content and usability efforts.  
Our clients include companies in automotive, insurance and general finance, hemp and cannabis, health and wellness, shipping, and more.
Our methodologies are applicable to all industries and all types of websites.
CEO / Founder
Nick Musica
As a hands-on expert, Nick Musica leads efforts, grows teams and gets his hands dirty in the process. Here are a few highlights of those efforts:
As CEO of CBDOilReview.org, SEO traffic increased by 45% & affiliate revenue increased by 53% within 3 months of his joining the company.
As the Director of Content & SEO of DMV.org, SEO traffic increased from 85M visits to 185M visits a year over a 6-year period.
As the SEO lead at Esurance.com, SEO traffic resurrected out of a 5-year SEO slump to achieve a 30% market share of "car insurance" terms and 7% market share of "auto insurance" terms in the organic listings of Google.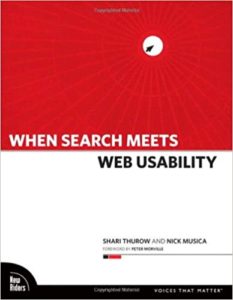 Nick co-authored When Search Meets Web Usability, a book about SEO and web usability, in April of 2009.
He taught a masters-level class on User Experience at NYU and has presented at SMX in Germany and ClickZ in San Francisco.
This Is How We Can Help You.
Don't Be Shy, Say Hello.​